Children's Dental Care
Early Smiles Sacramento
In 2016, Center for Oral Health established the Early Smiles Sacramento Program with the support of Liberty Dental Plan, HealthNet and Access to assist underserved children in Sacramento County. We are happy to connect young children with the dental work they need when they need it.
Early Smiles Yolo
In 2023, the Center for Oral Health partnered with The Sacramento District Dental Society Foundation (SDDSF), Oral Health Solutions' (OHS), Children Now, and Yolo County Oral Health Program (YCOHP) to assist underserved children in Yolo County. This program is funded by Dignity Health and Medi-Cal Dental Reimbursements
0
DENTAL SCREENINGS SINCE PROGRAM INCEPTION IN 2016
Our School-Based Dental Services
Our services include an oral health examination, oral hygiene instruction, and topical application of fluoride. The Early Smiles team is committed to helping students seek dental treatment by providing navigation services to their dental plans, along with translation and transportation services to and from appointments as needed.
Early Smiles saves money and smiles with $47 Million in estimated savings to Sacramento County taxpayers, public schools, government, and families.
The Value of Collaboration
The partnership, collaboration, and support of the Center for Oral Health, the Department of Health Care Services, LIBERTY Dental Plan, HealthNet, Access Dental Plan, Oral Health Solutions, and the public school health services staff across Sacramento County make the work of Early Smiles possible. Early Smiles saves money and smiles with an estimated $47 million in annual savings to Sacramento County families, public schools, and government.
Improving the Oral Health of Sacramento County Children through Prevention
Early Smiles Sacramento prevents overuse of emergency rooms for preventable oral health concerns, like abscesses, oral health infections and overgrowth of harmful bacteria, by providing school-age children oral health education, oral health screenings, and connection to dental care. Our work saves an estimated $13 million in health care costs annually. (Sources: National Oral Health Survey, USCA, and the CA Oral Health Technical Assistance Center)
Keeping Students Healthy and Ready to Learn
Missed school days affect the academic performance of students and lead to significant costs for public schools in lost average daily attendance dollars. Frequent absences are common for children dealing with the pain of untreated cavities. Early Smiles Sacramento interventions keep kids in schools, saving Sacramento County public schools an estimated $25 Million annually. (Sources: National Oral Health Survey, Early Smiles annual screening stats)
Making a Big Impact with Every Dollar
$1 donated equals $107 worth of oral health services delivered to public school students. With the efficient use of resources and strong public-school partnerships, the Early Smiles Sacramento program delivers 100 times more in the value of oral health education, screenings, fluoride varnish applications and dental referrals.
Annual Early Smiles Sacramento Impact
Early Smiles serves roughly 35% of Sacramento's preschool, elementary, middle, and high school student population across 12 Public School Districts, 2 Preschool Systems, and 2 Charter School Systems.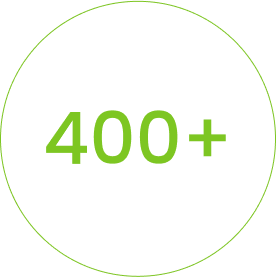 400+ Schools Served


Students educated on Oral Health Hygiene
Average Screenings


Average Fluoride Varnish Applications
Community Events Held to Reach Families
Children & Families served during the Pandemic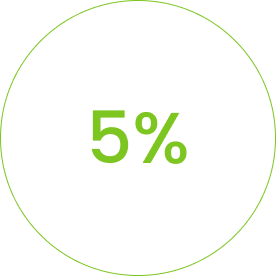 reduction in untreated decay among returning students
Our Collaborations & Partnerships
The Early Smiles program would not be possible without the support of Access Dental, Inc, Health Net of California, Inc, LIBERTY Dental Plan of California, Inc., and Dignity Health. Thanks to partnerships with Sacramento Covered and Sacramento District Dental Society and Sacramento Covered, we are able to help find dental services for the uninsured and privately insured. Here are all the partnerships for this project:
Our Dental Clinics & Programs
COH is one of the oldest organizations dedicated to oral health in the U.S. Learn more about our mission, vision, and history here.
LEARN MORE